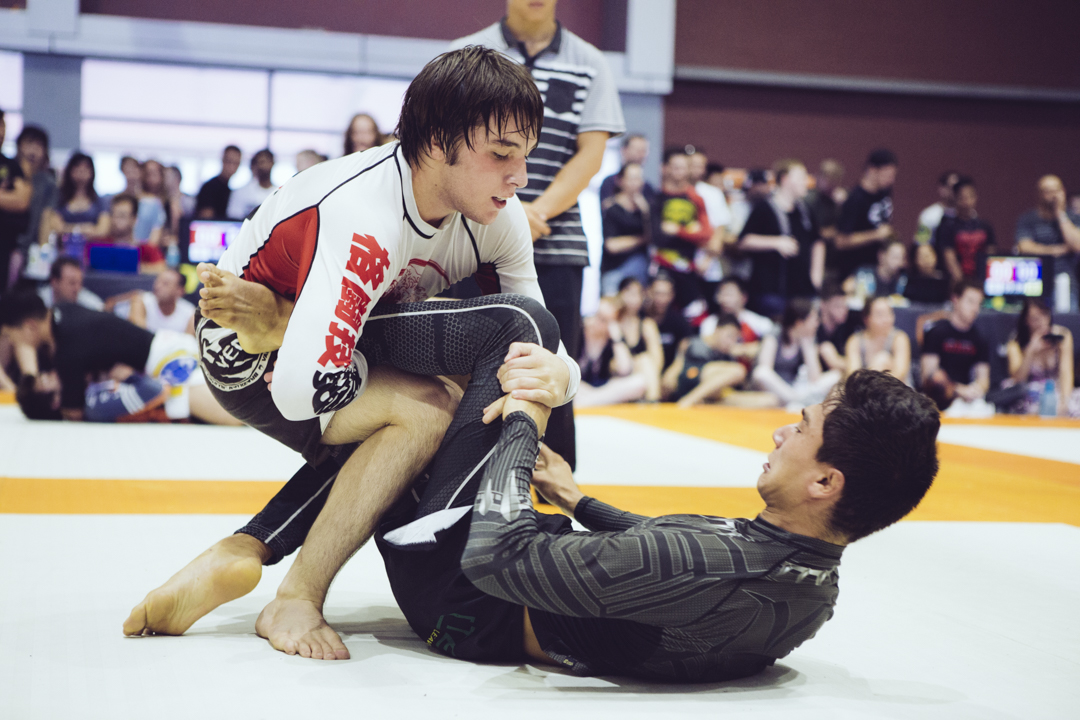 On the 4th February Blacktown leisure hosted the hugely popular NSW submission only wrestling competition. The competition attracted Brazilian Jiu Jitsu athletes and athletes from wrestling clubs from all over the state. In a standard Brazilian Jiu Jitsu competition athletes are rewarded points for gaining superior positions against their opponents and can win a match on points.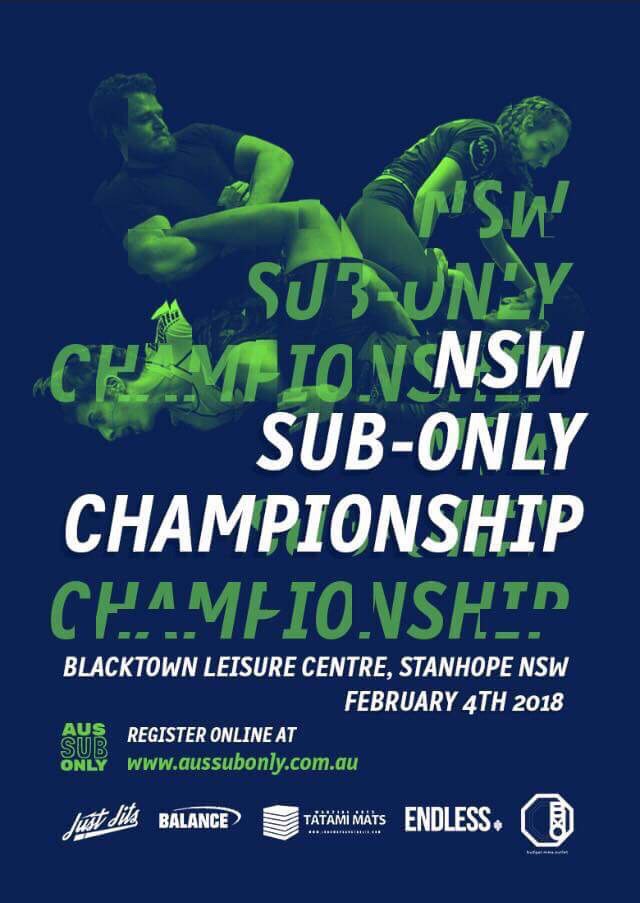 Another way to win a Brazilian Jiu Jitsu competition is by submission. This is usually by a choke or lock or hold forcing their opponent to submit and they are defeated. Lucas Cannon has been training at Bulldog Gym in Parramatta for 10 years and is now a brown belt in Brazilian Jiu Jitsu and Brazilian Jiu Jitsu teacher at Bulldog Mixed Martial Arts. Lucas has been on a long winning streak since the beginning, now competing as an adult. He has won gold at two grappling industries events.
Confident when entering the submission only event, Lucas was well prepared with the Bulldog gym Brazilian Jiu Jitsu team. Lucas once again submitted all athletes put in front of him and took the gold medal cementing his place as one of the top grapplers in Australia. At the tender age of 18 this Brazilian Jiu Jitsu brown belt has the world at his feet!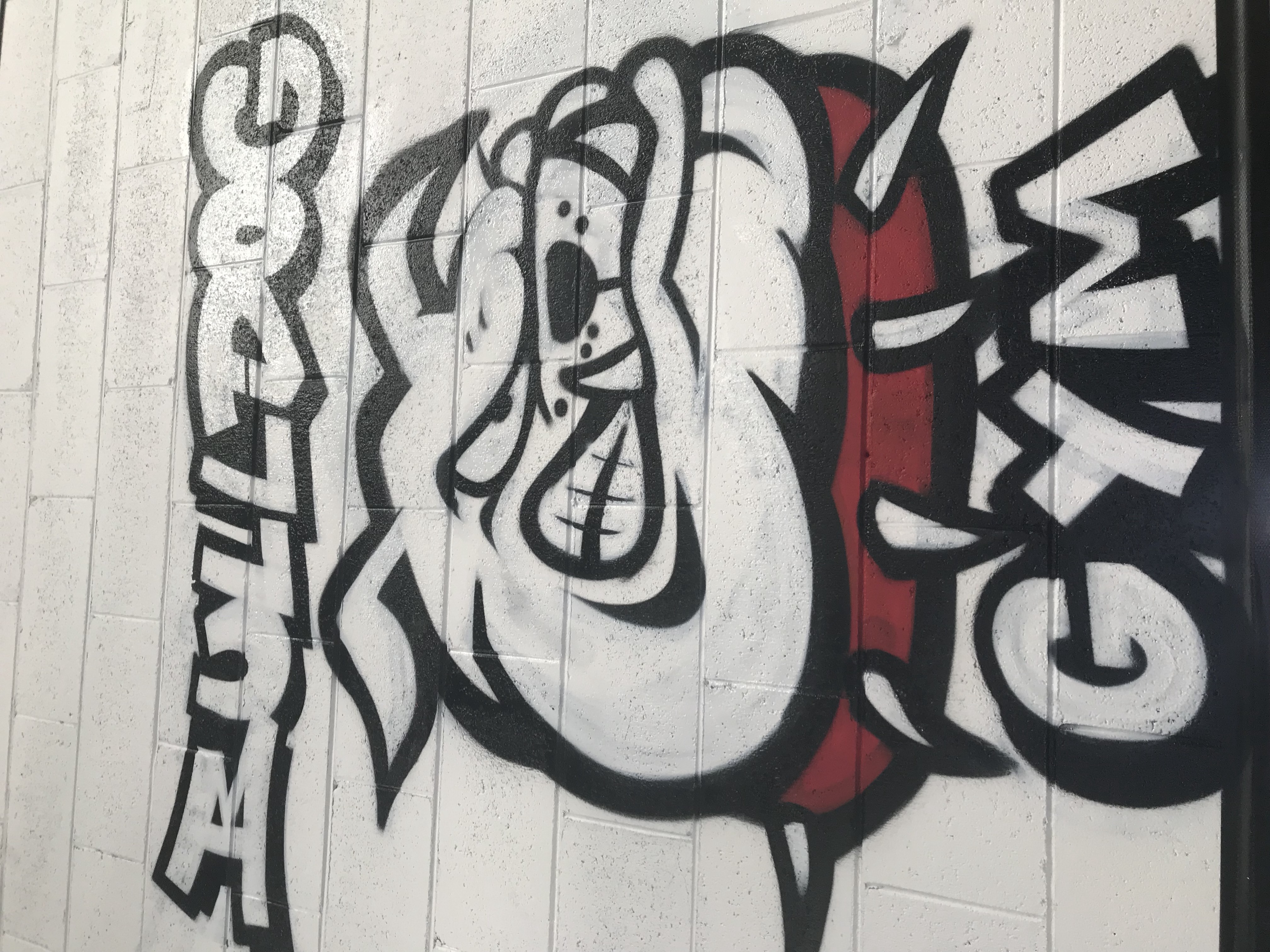 Bulldog gym located at 5 Seville street in North Parramatta has a beginners and intermediate program in Brazilian Jiu Jitsu covering self defense as well as Brazilian Jiu Jitsu for competitions and MMA.
We also have a Her Jitsu woman's only program which has become hugely popular for woman wanting to improve their self confidence and self defense as well as stay in good shape. Bulldog Gym has just opened a new facility in Parramatta and offers HIIT classes, boxing fitness, Muay Thai with Muay Thai Champion Kaolan and Brazilian Jiu Jitsu. If you are looking for a place to train with a friendly environment the Bulldog Gym in Parramatta is the ideal place for boxing fitness, mixed martial arts, Muay Thai and Brazilian Jiu Jitsu.
Bulldog Gym has a long history or producing Muay Thai, Brazilian Jiu Jitsu and Mma champions as we as people seek body transformations and lifestyle changes. The new Bulldog Gym at 5 Seville Street North Parramatta, has a boxing ring, two large matted training areas, an assortment of bags and a new lounge area for friends and family to view the classes.
Bulldog Gym in Parramatta has a great reputation in Sydney's west, built over the past 10 years. We have been proudly teaching kids, producing champions and helping people with their weight loss goals. Right now, we are proud to have Muay Thai super star Kaolanlek as our Muay Thai coach. Kaolan has taught Muay Thai classes and seminars all over the world. He lived and fought in Japan for 10 years, is a master in Muay Boran which is Muay Thai for self defense.
Kaolan also stared in a Thai action movie "Fireball". For those interested in private lessons or beginners classes in Muay Thai, Brazilian Jiu Jitsu, MMA or boxing don't hesitate to contact our friendly staff and book yourself in for a trial.